Pioneers and Giants (14/2/12)
From February 6-16, I and many other Kijabe doctors have been trekking to Brackenhurst conference centre, about an hour away, for the annual Christian Medical and Dental Association update in Medicine, Surgery and Dentistry.  Every other year this conference is held here in Kenya, and in the off years it is held in Thailand to try and cater for missionary doctors who want to stay on the cutting edge of the medical care they are providing, as well as providing a way for them to maintain official licensure in their home countries.  We are blessed here in Kijabe to live so close to the location of the conference – many doctors have come here from all over the African continent, as well as from the Middle East and Asia.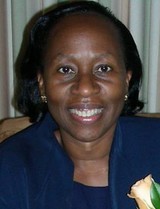 One of the unexpected joys of this conference has been to meet some remarkable faculty.  Dr Philippa Musoke, after getting a medical degree from Makerere University, in Uganda in 1981, did further training in pediatrics in Kentucky followed by infectious diseases training at Case Western Reserve University in Ohio.   She currently works at Makerere University as the principal researcher for the affiliated Johns Hopkins University clinical research site.  She has been instrumental in conducting research into HIV transmission from mums to babies and treatment of paediatric HIV in resource limited settings.   Listening to a woman of her calibre and passion has been so inspirational, like sitting at the feet of Hippocrates.
For many years, Dr Tina Slusher spent 8 months a year as a pediatric intensivist at Rush Children's Hospital in Chicago, and 4 months a year in Africa working as a pediatrician to relieve missionary doctors on home assignment.  She's currently a professor at the University of Minnesota in the department of Global Pediatrics and during her spare time, she's participated in writing one of the first practical books on pediatrics in resource-poor settings – the Textbook of Global Child Health.  This week we've benefited from her experience in neonatal care, pediatric ventilator management, immunisation updates and more.  Having her accumulated wisdom given to us on a memory stick at the end of the conference is a treasured resource, as is one of the many textbooks that she came to give to as many pediatricians here as she was able, including one for us at Kijabe.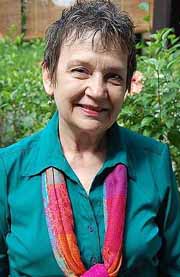 Ruth Van Reken is the author of "Third Culture Kids: Growing up Among Worlds", a book recommended by pretty much every missionary agency and NGO about raising your children in another country, and the identity they develop as not-quite from their old or new country.  Just to be able to sit and listen as she and Jennifer chatted about their experiences with their own and other families' children was such a privilege – to hear the wisdom of their combined experiences, and to know that resources are at my fingertips as my children navigate this journey of being not-quite-Australian-American-or-Kenyan.
And of course, there is Jennifer, a 17 year veteran of rural Ugandan medical practice, whose wisdom and sensible management I am grateful for every day.  It has been a joy to be able to actually spend a little time together on the commute and at the conference, to again realise what a resource I have in a friend and colleague who is only an SMS or maybe 10 minute walk away.
There have been many others, whose lectures and breakout sessions have provided at worst, food for thought, and at best, a change to our practice for the better.  All of these doctors have come at their own expense, knowing the fertile yet dry ground of missionary doctors whose options for continuing education are limited.
Pioneers and Giants – some widely known and respected, some quietly doing the work of Jesus out of the spotlight.
– M.