*gasps and takes a deep breath*
It's been a crazy few weeks.  Somehow everything has just coalesced into needing to be done all at once, and Andy and I have just been overtaken by a tidal wave of….  everything.
I've had to study for my once-every-ten-years pediatric recertification exam in the US.  I was actually planning on letting that certification lapse, as I thought I'd be a pediatric emergency physician for the rest of my days – until I came here and realised my general pediatric knowledge was crucial.  The last few weeks have been a steeply climbing curve of revising what I thought I knew and learning things I never knew, until it all culminated in a 3+ hour exam in Nairobi a week ago.
We've been finalising the transition from short-term, partly self-supported volunteers to long-term, fully-reliant-on-our-partners missionaries, calculating budget forecasts, trying to figure out how to estimate what we'll need to live here sustainably over the next few years.    A line-by-line look, again, at costs of living, eating, dressing, certifying, driving, insuring, and everything else for which we will be relying on, not our professions, but God through our partners all around the world.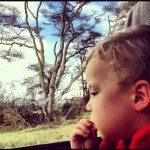 We've been planning our furlough in the US and Australia – arranging travel, meetings with precious people and mentors, friends and family, accommodation and transport, ensuring valid visas when we return.  Buying plane tickets, communicating with generous friends who have offered to take care of everything from fuel to clothing for our children.
We've been redesigning our brochure to try and communicate to people our passion and heart for this life-on-the-edge when we meet, reacquaint, hang out with and speak to people when we are in the US and Australia – a process taking far longer than I ever imagine when I actually sit down at the computer and start writing.
We've been strategising the next 6 weeks – how do we tie up loose ends, without leaving unfinished business at the hospital, on committees, at Moffat?  How do we make sure that we don't leave our friends and colleagues with an additional workload of things we started but never completed?  How do we finish this lap of the race well, while still keeping our engines ready to start the next round when we get back here?
We've been looking ahead, planning our return here – what will our roles be, who does the hospital need us to be, what will we stop doing, what new things will we start?  How will those changes affect our family, can we commit to serving in similar but broader ways?  Will Liam be accepted into kindergarten a month early for Kijabe, allowing him to be in the same class as his playmates and parallel to the Australian school year rather than 6 months behind?  How will having 2 children in school change what life for us looks like when we get back?
And underneath it all, life here has continued.  Our hospital & Moffat work of scheduling, teaching, updating, rounding, meeting, mentoring, planning.  Our joyful but tiring work at home – parenting, relating, cooking, celebrating, listening, learning, being.
I have been tired – and at times, close to overwhelmed.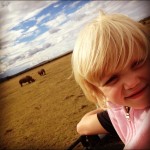 But in the middle of it, we've been sustained.  The last fortnight has been a time of new friends (curiously both named Ann) – one bringing a meal over at the height of my studying when I felt I was just drowning,  and the other keeping me company on my walk-runs with amusing and deepening conversations followed by cups of tea – new friendship at an unexpected but perfect time.   A fortnight of not needing to manage the ever-more-complex pediatric department while Jennifer kindly took the helm and my colleagues did extra to cover a week of absence for study, and then a week of rest.
Which has been this last week.  I have gone almost radio-silent on the internet, as we have enjoyed the refreshing company of Fiona, my dear friend from Florida and David, her (it turns out) delightful husband of one year, whose wedding I was privileged to attend in the UK last June while Andy stayed here with the kids.  We talked, we walked, we chatted, we laughed.  We hiked Mount Longonot (and unlike last time I tried to climb the mountain, Liam stayed safely off of high furniture and did not injure himself in my absence, allowing me to complete the climb).  We attempted to cross the Aberdare Range on dirt roads in the rain, getting bogged on the side of a ravine, cheering hysterically when Andy managed to unbog us – and increasing our travel time from 3.5 to 6.5 hours through realising we had to retrace our steps and transit via tarmacked roads instead.  We cooked stove-top pizza in a cozy cottage in the drizzling rain, shot rhinos with our cameras at a game reserve overlooking Mount Kenya, and delighted in gourmet meals courtesy of our friends' generosity.
A week of being with the kids, Andy and friends.  At the end of a chaotic June-August at work, and the escalation of the last few weeks, it has just been balm to my soul to have this week of…. being.
This week, we are back to doing.  But it is less intense, and it feels like there is some more time for being as well.  I feel like I've had good lungful of air to give us what we need to run this lap of the race well to the end, ready for what is to come next.
– M.