I've read a few articles lately about how short-term teams are negatively impacting children in orphanages, how shoddy building projects mock underemployed communities, how quick-fixes can cause long term damage.
As someone who is regularly on the receiving end of short-term visitors, let me say this – I am hugely grateful for people who want to go, serve, and encourage, and I believe there are ways to do it well.  So rather than an article on "why your medical short term team will destroy the community", here's an article with a few questions to consider if you desire to serve effectively.
1.  Would you send this same team to do this same work to a Native American Reservation /  outback Australian community / impoverished suburb of Glasgow?

Would a team of a midwife, a pharmacist and a plastic surgeon materially assist your own underserved/needy community by doing a mobile clinic, treating HIV/TB with donated drugs or giving nutritional advice?  Are their areas of knowledge and expertise suited to that specific community?  
If the answer is no, then rural Uganda is probably also not the place for your team to make a helpful, sustainable impact either, even if a Ugandan pastor that you are friends with has asked you to come.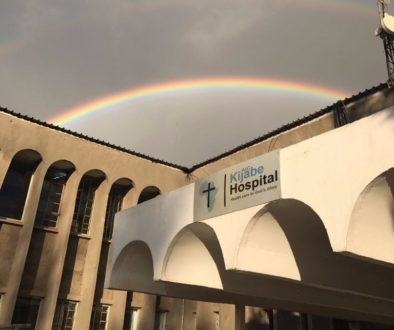 2.  Does your medical team have an understanding of the big picture?  
If you are sending a team to one of the world's largest slums, such as Kibera in Nairobi, does your team know that chronic abdominal pain in a 12 year old could be related to a sexually transmitted infection, given that 66% of girls trade sex for food by the age of 16 and are mostly likely not practicing safe sex?  Or that strange symptoms may be explained by glue sniffing or changaa, a home brew?  Or that the reason for chronic diarrhea may be due to the fact that there are 600 toilets for a million people?
Without an understanding of these issues, you risk only scratching the surface with your diagnosis and treatment.
3.  Does your medical missions team understand local illnesses?
Does your team surgeon know that a chubby looking, tired child with mouth ulcers doesn't have canker/cold sores but actually has kwashiorkor (a severe and chronic lack of protein in their diet)?  Or that the wheeze they are listening to is not asthma, but pneumonia from a common complication of AIDS?
This is incredibly important – by giving antibiotics or inhalers without knowing the underlying condition, you are not just providing a temporary fix with no long-term assistance.  You are doing harm by strengthening a dangerous false myth in a resource-poor society:  "Modern medicine DOES NOT WORK.  It would be better for me to visit the local mganga [traditional healer] instead."
If your team doesn't know local illnesses, it's OK – just make sure the first time they volunteer overseas that they are buddied up with a local professional or a team member who does have experience.  And then, when they've learned a little on their first trip, get them to come back again next year.  And the year after that.  And the year after that.
4.  Do you really know what medical care is already available to the people you are going to help?

I know firsthand of a medical missions team that came to Kenya a few years ago to run an eye camp.  They brought ophthalmologists, assessment equipment and lots of glasses.  They coordinated it through a local pastor.  They set up their clinic for "people that had no other way to get help".  While in Kenya, they sent out a prayer letter to their supporters in advance of their clinic asking for intercessory prayer "because they were encountering resistance from the local authorities".
They didn't ask why they were encountering resistance – it was because they were running their clinic two blocks from the nation's most well-known eye hospital.
They didn't ask how they could connect with and support an overwhelmed but functioning system – they just came anyway, did their week long camp, and rejoiced that they had handed out some eyeglasses to people, for whom they had not made a followup plan.
Even if the local system is imperfect, I can promise you that the government or an NGO or someone on the ground is trying, somewhere, to do something.  There are sometimes so many of these complementary organisations that they are actually in competition (yep, no kidding), particularly in East Africa.  Find those guys and help them.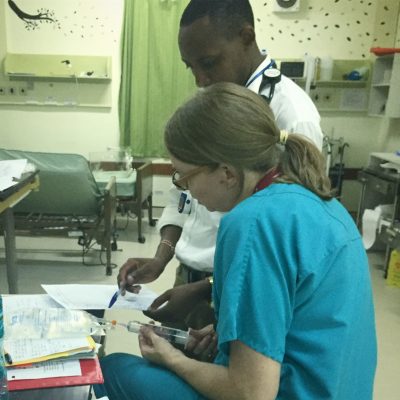 5.  Are the people who have invited you a part of, or have local connections to, the existing health care system?

I saw an appeal on Facebook last week, asking people to give tens of thousands of dollars to send a child from Kenya with an abnormal lump in their face to the US for surgery  – for a surgery that we perform in Kijabe every week.
If you see someone who has a crazy tumour on their face, do you need to raise $100,000 to send them to the Mayo craniofacial unit in the US, or is there actually a centre with NGO funding closer to home that is less expensive, and less disruptive for the family to be referred to?
Find out what's available – not just in the village you've been invited to, but within 10km, 50 km, or the same country or region.  Figure out a sustainable way to get a bus from the village to that health care on a regular basis.  Or if that's too far, find out what people are already trying to strengthen the system.   Work with your host on forming some relationships with local government or NGO or long term mission to find out what they are already trying to do – I promise you they care about the health of their own community more than you do, and they're already connected to the national plan, however stretched it may be. Get in touch.  Stay in touch.
6.  Why do your medical team members want to come?
Is it to change the village / town/ region /world?  That isn't going to happen on a two week trip.  Set realistic expectations.
Is it to challenge, inspire, and broaden your team members' worldview?  That's more possible.  In that case, don't come and set up a temporary clinic – instead, have them work alongside a local nurse, or local pharmacist, or visit a local community health program  or hospital – mostly to learn what is already happening, so that next time they can go back with a focussed idea of how their training and expertise may be able to contribute in a capacity-building, sustainable fashion.
Is it to relieve and encourage a long term nurse or doctor who is tired, or visiting family, or attending further education?   That is tremendously helpful – see below.
Is it because they want to go on safari and if it's a "missions trip" people will give them money, and this will be the 5th country on their bucket list?  Sorry to be blunt, but that's a waste of everyone's time and resources.  I'd prefer that you donate your money to a good cause instead.  There are numerous posts and articles on some of the dangers of "volun-tourism", "orphanage tourism" or "poverty porn", and they're writing from experience.  Here's a good question:  would they come if they weren't allowed to take pictures?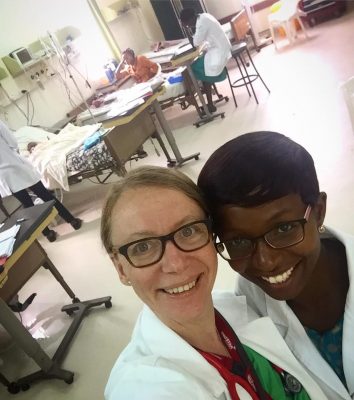 7.  Are you sending your team because you think the people you are visiting have nothing, and you are planning on filling (what you see as) an "empty glass" with your genius and expertise?  
Does the local doctor you are going to help in that 30 bed hospital in Haiti need you to stand over him telling him what he is doing wrong and how he could do it better – the way you do in the West – or does he need encouragement?
Does he know what to do, but just not have access to a supply chain of bone nails and would love you to come and bring difficult-to-find supplies and upskill him on difficult arm fractures around the joint?
Instead of assisting his surgeries, does he want you to teach his junior staff the basics of early trauma management and supervise them doing some cases in the operating theatre while he takes the 5 days you are there to write up the incredible research paper he hasn't had time to do as he is overwhelmed every day with patients?
Don't assume that you know everything and they know nothing.  Assume you will learn from the people you're going to help, even as you help support, upskill and equip them.
8.  Have you asked a lot of questions before you come? Are you really listening to the responses before you do a lot of planning?

Ask – what do you have?  What people should I bring – do you need a surgeon or a midwife or a lab tech?  If not, can one of them come anyway and just follow you around to learn more about what you are doing every day so that we can support and encourage even after we go back home?
What supplies should I bring?  If I ship stuff to you in advance or bring it in my luggage, will your country's Customs charge a fee and if so how much so I can raise the funds to cover that for you?
If it's a machine, can someone fix it for you when it (inevitably) breaks and are parts replaceable – or should I look for a lower tech solution?
Remember that when you come, people often are truly grateful for your encouragement and support –  and they may say yes just to be polite (or because saying 'no' is not culturally appropriate in their culture).  If you have just spent 30 minutes on Skype enthusiastically expounding on the team and equipment you think they need, they may not want to offend you by saying no.  Often we need your help, encouragement and suitcases full of supplies, and may find it hard to gently respond to your excited, fully-formed plans with "That sounds interesting – but it's not what we need right now", especially if you are a financial supporter.
I'm just being honest.  So if you ask, and listen, and then plan, and hone your plan with us, it makes it easier and better for everyone.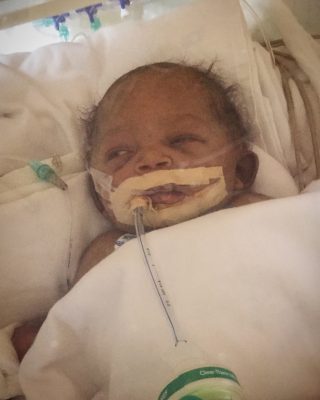 9.  Have you researched local licensing, visa and volunteer work requirements?

This question is not asked enough.  If you were sending a medical missions team from the US to an Aboriginal community in Australia, what would you do to ensure you had the right visas and licensure needed for a visiting nurse, doctor or optometrist to practice within the confines of the law in another country?
This is important – even in southeast Asia and sub-Saharan Africa, there are medical boards regulating practice.  Even resource-poor countries care about their citizens and have standards – find out what they are.  Your pastor friend in Thailand may not know the answer to that question fully, so you should try to find a long term medical professional and government liaison in that country if you are sending medical people on a team.
In Kenya, for example, to visit and help people here you need two things: a medical or nursing license, obtained in advance, as well as a short term "special pass" work permit (costing around $400 all up).  It will take 3 months to get those things.  So plan well in advance.  Don't get angry at the "bureaucratic red tape" or start "praying against the resistance" you're encountering – it's possible it may be your lack of planning.
10.  Do you have a long term relationship in mind, or is this just a 7-day stand?

The short-term medical folks that make the biggest difference here are those that come from a couple of weeks to 3 months, every year.  They get to know the system, the illnesses, the people.  Or those that come one time for 2-4 weeks, but after they go home they keep in touch over email and Facebook and join a long-term volunteer's partnership team with finance, prayer and encouragement, or sponsor a local doctor through specialty training, or donate regularly to one of the funds that helps keep our hospital afloat.
Those are some of my thoughts from Kijabe Hospital in Kenya.  I love the encouragement of short-term visitors, and I have worked with some incredible, selfless people whose approach has included most of the questions I've asked above.  And their impact has been measurable.
There is so much need, and so much help that you can provide by partnering with people in an intentional and thoughtful way.  Thanks to all of you that have blessed me and our hospital in the last 4 years by doing just that, and for those of you who will come to places just like ours.
– M.