What
We are passionate about developing child health and building capacity in leaders, both in the church and the medical community. We moved to Kenya in April of 2011.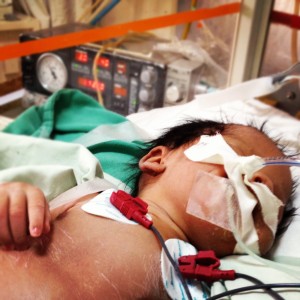 Mardi is a volunteer pediatrician at Kijabe Hospital, most recently acting as Department Head. Mardi's duties have involved inpatient services for the pediatric ward, nursery and ICU, as well as oversight of the Maternal / Child Health outpatient clinic, consulting for the 40-bed pediatric surgery wards and neighbouring CURE orthopaedic hospital. Mardi is passionate about the education of nurses and medical trainees via training in triage, prompt Advanced Pediatric Life Support and Pediatric Critical Care.
Her role in 2013/14 has broadened to being the Medical Director of Kijabe Hospital, with oversight of inpatient services including >10,000 surgeries and over 2,000 newborn deliveries a year, as well as outpatient care to 130,000 adults and children of whom >8,000 are HIV+ and around 1000 of whom are refugees. The role will also include oversight of multiple residency programs, training doctors and nurses to work across all of Africa.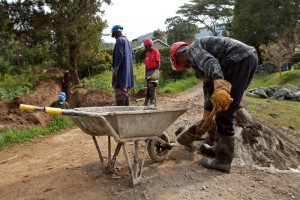 Kijabe has a population of around 6,000 people, and the community has immediate and long term infrastructure needs including major upgrades to their water supply and sanitation. Andy provides project management support to local leaders in developing and delivering these projects.
Drawing on his experience in leadership and management in the military and private sector, Andy coaches and mentors hospital staff: helping the engineering team, physicians, tradesmen and managers with team development, project management, and strategic planning, assisting them with turning their vision and goals into achievable plans and concrete strategies.  21st century Africa is littered with good intentions but failed projects, and Andy is passionate about equipping local leaders to reverse this trend.
Andy also teaches courses on spiritual formation and leadership at Moffat Bible College.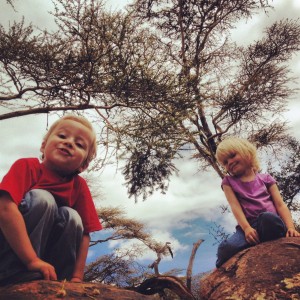 Riley (2007) and Liam (2008) enjoy learning Swahili, visiting sick children at the hospital and making trips to the local dukas (markets). They also like scaring away local baboons, baking cakes, reading books from the school library, and jumping in muddy puddles during the long rains. They attend school at Rift Valley Academy, making friends with both schoolmates and other children in the neighbourhood. Together we attend the local AIC Church, and enjoy small group worship and camping and hiking adventures with friends.
For more information on the breadth and scope of the hospital's work, click here.