Update on Riley (18/11/13)
Summary
As we mentioned in our last blog post, our six year old daughter Riley's growth has been poor for the last year. On Friday she had an MRI of her brain and pituitary gland (the gland that produces growth hormone) to help troubleshoot this.
We are incredibly fortunate to have Dr. Leland Albright here in Kijabe. An expert pediatric neurosurgeon of 35 years who retired to volunteer in Kijabe Hospital, he has reviewed the MRI and it shows there is an area of abnormality in her pituitary gland (about half the size of a penny / one cent piece). He isn't yet sure what it is – it could be a benign tumor (pituitary microadenoma), it could be something else. Tomorrow he is sending the images to a friend, a neuroradiology expert, because while Leland has seen similar abnormalities in teens and adults, he has never seen one in a child Riley's age.
The bottom line is that we don't yet know what this abnormality is. It may or may not be the cause of Riley's poor growth. It may just be something that was there, won't cause problems and can stay there her entire life with regular monitoring. But it may also be the reason that Riley isn't growing, so we need to test her growth hormone & cortisol levels as the next step. Thankfully, we can do this test in Nairobi at Gertrude's Children's Hospital–it is an involved test lasting 48 hours, in which they draw blood every 15 minutes or so from an IV line.
So that is where we are today.
More information
We are a little numb. I have been vacillating between uncertainty and grief, reassurance and peace. We're both at the start of a journey of processing this information.
At the moment, we are also filled with gratitude for a number of things:
Being in Kenya: Leland is someone we know, trust and love. He is a world expert in this sort of thing and we could not be in better pediatric neurosurgical hands.
Riley's Kenyan pediatric endocrinologist here is both the medical director of Gertrude's Children's Hospital and a colleague and friend of mine. He is coordinating Riley's blood tests, and if she needs growth hormone supplements, he knows how to do it – and they are available in Kenya. Whew.
We are surrounded by friends like you. We have phone and internet connecting us, and we do not feel isolated or alone. Additionally, we are surrounded by older missionaries/volunteers here who have raised families in Africa and encountered similar medical issues – their advice and counsel has already proven invaluable.
SIM's great medical insurance, covering 90% of the costs of our medical care – the next few weeks have been/are going to be expensive, and this insurance is a blessing.
In other news, Andy's test results showed he has had amoebic dysentery, and all 4 of us are now on antibiotics (we've all had some GI issues, albeit not as severe as his) to eliminate this unwanted passenger. Additionally, Liam's asthma flared up while Riley and I were in Nairobi for the MRI, so he's on day 3 of steroids and 2-3 hourly inhaler. Both Andy and Liam are now are improving and in good spirits. Whew!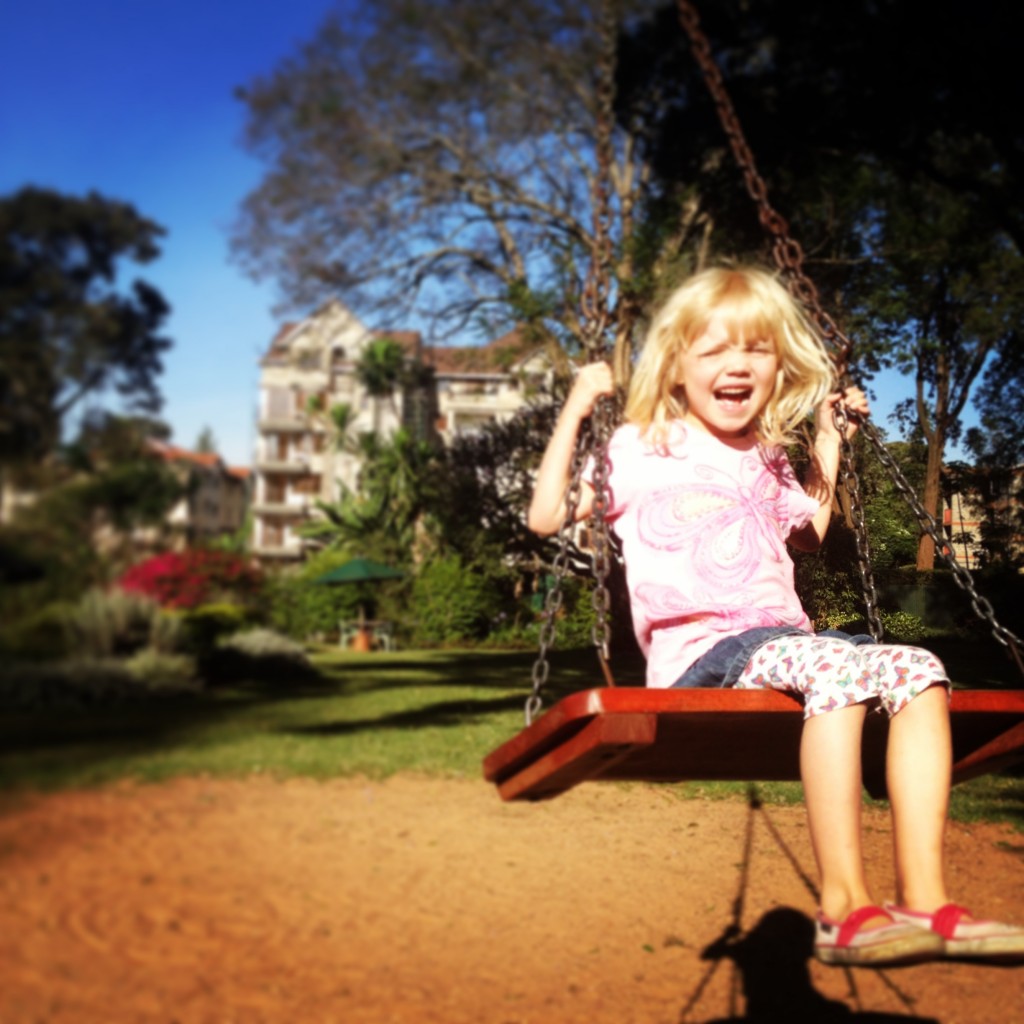 What's next? Life continues as normal. We have no plans to do anything other than our current work and life. Per Leland's advice, "the engine is idling" while we wait for further testing and advice, and we are doing our best not to worry about tomorrow. The kids will go to school, I will go to work at the hospital and keep moving things along, Andy will continue grading exam papers for Moffat and evaluating the contractor bids for the water project. We will schedule Riley's growth hormone testing for later this week hopefully, and she and I will go to Nairobi for 2 nights for the test. When we get the results, we'll let you all know where we go from here.
What can you do? We would deeply appreciate your continued prayer & encouragement in the following specific areas:
Riley's growth hormone testing–that it would be scheduled promptly, and that her little body and spirit would cope well with this difficult test
For the abnormality/tumor–that it would turn out to be nothing to worry about
For Andy and I–as we shuttle back and forth to Nairobi, as we continue to work and live, as we parent and love both Liam and Riley, that we would be able to put aside our concerns and fears and rest in the love and care of the Lord
We also ask for your understanding if we are unable to reply to all of your emails or calls in a timely fashion–the next few weeks are going to be very busy and require some triaging as we accept the limits of what we are and aren't capable of doing.
As followers of Jesus we believe that there are spiritual battles going on in addition to the physical struggles happening around us here in Kenya, between health and sickness, love and hate, life and death – and we certainly feel in the middle of that right now. For example, a strategic initiative which was my #1 goal in my first year as Medical Director is being approved this week at the Hospital–it will fundamentally improve our care for the poor and retention of our African consultant physicians. It doesn't make it any easier, but it helps to recognise that I shouldn't be surprised to be encountering attack in the midst of it.
As our engines "idle", we take comfort in some words from the Bible written around two thousand years ago: "Do not be anxious about anything, but in every situation, by prayer and petition, with thanksgiving, present your requests to God. And the peace of God, which transcends all understanding, will guard your hearts and your minds in Christ Jesus." (Philippians 4:6-7)
Amen.
– M.