What does an orthopedic surgeon, ear nose and throat surgeon, two engineers, a family practice doc, and a photographer/storyteller, from four different countries, have in common? They're part of our second spiritual formation group this year, which kicked off a ten week introductory period last week.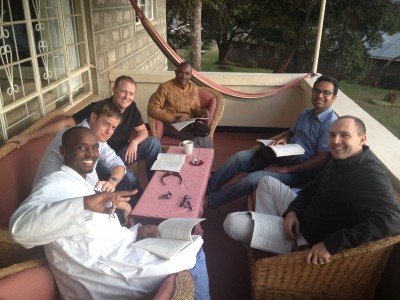 I love these groups, and being a part of them…it never ceases to amaze how the spiritual disciplines and intentional practices of spiritual growth transcend culture, continent, vocation, age and church tradition.
I'm pretty sure that I'm passionate about them because I'm the one who needs them the most.  It is an incredible privilege to learn from, and sow into the lives of these passionate missional leaders in Kenya.
-A