Riley wanted to write about her visit to the ICU today to see James, the man we found lying in the middle of the highway with severe injuries, and wrote a bit about earlier this week.  Here is what she typed, all by herself 🙂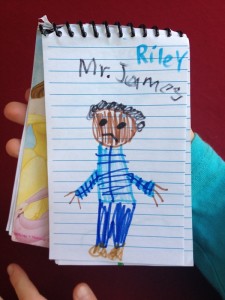 Mr. james
We found Mr. james on the
Road with his head bleeding.
My mum got out of the car and
Helped him.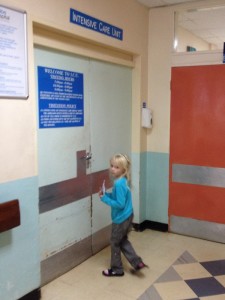 We had a first aid kit
To help him.Me,Liam and my dad
Left.My mom called an ambulance.
I felt very bad for Mr. James.
I asked if he
Would die.My mum said "I don't know."
Today I visited him.
When I visited him he was lying down
And sleeping.He had a machine to help
Him breathe.
We have been praying
For him to get better.I hope he gets better
Soon.Now he can move his arms and legs
Now.Tomorrow he will have surgery
To heal his bones.
BY:  RILEY STEERE
Parents' edit:  Unbelievably, James survived being struck by a matatu, which then flipped over in a ditch with no-one else injured.  He has severe injuries, and is still in our ICU.  He is now stable enough to start his first surgeries tomorrow.  Will you pray with us that James recovers fully?