This weekend, we have been celebrating and reflecting. Six years ago, on Easter weekend 2011, we arrived in Kenya after quitting our jobs and selling our house in Australia with a 4 & 2 year old in tow.
Having read a few books, studied rudimentary Swahili and some of the cultural differences we could expect, we landed excited and filled with anticipation.  Our first lesson: don't let your 4 year old sit on top of the suitcases in the airport luggage cart. When exiting the airport to reach the taxi, we hit one of Nairobi's famous potholes and she turned a complete somersault in the air and hit the ground landing on her forehead. After several minutes hysterical crying and soothing, we drove the highway to Nairobi and then onto Kijabe for the very first time.
We'd never visited Kenya before moving here; figuring our two year commitment was long enough to suss out if we were called to say longer, and short enough that it was really terrible, we could tough it out 🙂   Our first night was in a little duplex that became home for six months.  After dinner that first evening, a lactating drunk woman came to our front door asking for money.  How did we know she was lactating?  Because part of her story to get money from this newly arrived doctor involved a complex tale of (false) woe, and she felt compelled in her inebriated state to proffer evidence that, indeed she had a newborn.
Alas, that was not to be the most eventful moment of our first night in Kijabe.  Later that evening we heard the hospital (100 metres away) security alarm go off and continue to do so for several hours.  A gang of thieves had entered the casualty department, knocked a security guard out and tied up other staff, robbing the hospital of what little cash it had on hand.
Oddly, in hindsight we weren't frightened or weirded out by any of this.   Cautious of drunk lactating women, to be sure… but not frightened.
It wasn't long before we both (independently) began to realize that if we wanted to be effective in our work, it was going to take much longer than two years on the ground to do so.  Learning the language and culture takes a decade to do so competently, and building relationships of mutual respect and trust just as long.  And the learning from our African colleagues never ends.
So… we got stuck in, and made plans to stay for as long as we felt welcome and God's call to be here.  Eventually we transitioned to our current loved little home with a view of sunset over Mount Longonot.
Riley and Liam navigated their first days of school…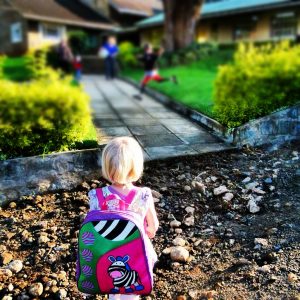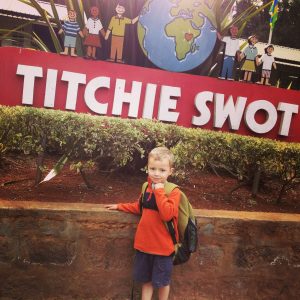 … and we now see our kids daily becoming more inquisitive, thoughtful, silly, poised and kind.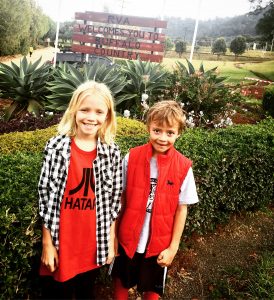 We've had pets who have lived and died, some who have gotten PTSD after watching their brother bunny get annihilated by a nighttime predator, and some who have entered uninvited…
We've watched the kids make friends, some of whom they've had to farewell….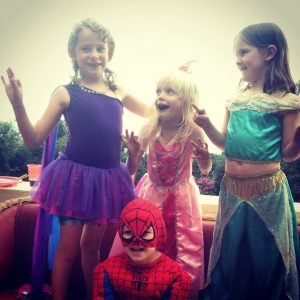 … and others who we've been privileged to watch grow alongside them.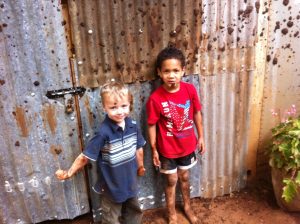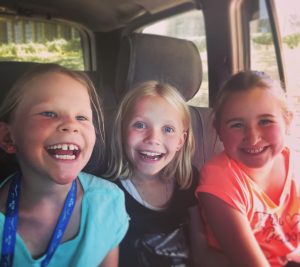 We've weathered injuries and illnesses…
… and Birthdays, Easters, Thanksgivings and Christmases.
We've explored this beautiful country as a family, and with visitors who have enjoyed experiencing a part of our lives here.
There's been lots of mountain biking…
… and we've made more friends than I have room to add to this post.  Friends who have encouraged us, cooked for us, babysat for us, laughed with us, cried with us and have been family to us.
We are deeply and profoundly grateful to be celebrating 6 years of life in Kijabe.  When we quit our jobs in Adelaide, there was anxiety and uncertainty as we axed our backup plan.  But looking back, what stands out to us most as we reflect on six years of service is the unexpectedly overwhelming joy that accompanied most of it.  Hard work and suffering, yes – par for the course.  But the joy?  Worth it.
-M&A