In April 2011 we arrived in Kijabe for the first time – the last seven years has been a blur of joys, sorrows, faith-building and hope.  We've been a part of a team of Kenyans and expats caring for thousands of sick babies and kids, educating hundreds of doctors, mentoring project teams through millions of shillings of infrastructure projects and training many rural pastors.  None of this has been done in isolation – everything we've put our hands and hearts to has built on foundations started decades ago by others – and on which others will continue to build long after we are gone.  It has been extraordinarily fulfilling to participate in this work of restoration and redemption with an international community of people serving the profoundly vulnerable and needy.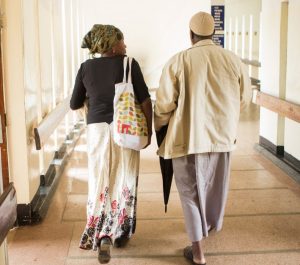 We've spent the last seven months of our planned 12 month home assignment in Australia and the US, recovering, studying, resting, working, and speaking.   Mardi's MBA studies have been a whirlwind of deep work, learning from faculty and classmates, and great joy – she is 60% of the way through, and already there is so much she is applying in conversations and planning with colleagues in Kenya and around Africa.  Andy has almost completed his Master of Divinity, deepening his understanding of how to participate in further strengthening pastoral training and the church in East Africa.  And as we look both back and ahead, we feel that our work in East Africa isn't finished yet.
So… what next?  Kijabe Hospital has asked Mardi to return in a combination of clinical and leadership roles, and Andy has been asked to teach and mentor East African Vineyard pastors at the Vineyard School of Ministry in Nairobi.  We are making plans to return to Kenya in mid-August 2018 after this year in Australia is complete.  We're planning to prayerfully commit to a three year term.  We hope to continue to base ourselves in Kijabe, with additional travel as required.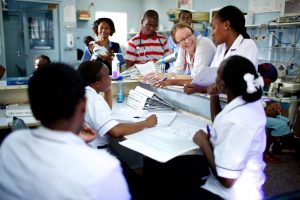 How can you get involved?
Our model is the same as most other Christian medical workers & educators in the developing world:  we are fully funded by a community of friends, colleagues and churches who want to be a part of this work.  It's not unlike being a business or charity:  we look for investors who share our passion for high impact work amongst the resource-poor in East Africa and then we communicate with them on how it's going and seek their input when we make major decisions.  Kijabe Hospital and theological institutions desperately need help to strengthen what they are already doing, but lack the resources to compensate us – 100% of our living expenses come solely from financial partners like you sponsoring us on their behalf.
Aside:  We sometimes get asked "why don't you start a charitable foundation?", and this is a reasonable question – it's because we don't want to reinvent the wheel.   For the time being, we feel there are plenty of good foundations and mission entities with established administrative structures with whom we can work.  Launching a new charitable foundation would inevitably take on a life of its own – and we would find ourselves running an organization and becoming professional fundraisers, not doing the work for which we're equipped and about which we're passionate.  So we partner with SIM to allow transparency and financial accountability, the ability to receive donations from most major countries, maximizing your financial partnership without having to pay high overhead/administrative fees to another organization.  In short, it allows you a better return on your investment.
To join our partnership team, please click on our "partner" page here.  And keep in touch with what you're a part of by signing up for our monthly email updates here.  We'll be blogging regularly, with stories of the people and communities you're helping, and the systems you're strengthening.
The next phase of our journey starts now – thanks for coming along with us!